<- Back to all posts
Join us at NEAR CON Alpha
Community
September 28, 2021
On October 26th and 27th, we're hosting our inaugural NEAR|CON! Taking place in Lisbon, Portugal we're celebrating our first anniversary since mainnet launch and everyone is invited!
Immerse yourself in two days of talks, networking, workshops, and a whole lot more provided by the NEAR Ecosystem and its Community.
It's open to everyone and we hope you will be able to physically attend the event as we've all been long over-due some off-chain networking.
If you are able to travel to Lisbon, please come! NEAR|CON will be a COVID compliant event, and our production team is working closely with local officials to ensure we are obliging with regional regulations.
For those of you who cannot attend and prefer to remain on-chain, don't worry, we've got you covered. We will be hosting events in the Metaverse as well as all of our live-streamed sessions.
What is NEAR|CON about?
We will feature technical and non-technical content so whether you're a Founder, Developer, Creator, or Engineer, there will be something for everyone.
We've also partnered with Mintbase to offer 20 NFT tickets at a reduced price which can be bought with NEAR Tokens.
Grab your NEARCON NFT General Admission ticket before they sell-out! You can also purchase your ticket with fiat through the event page
Where is the event happening?
The conference venue will take place at the beautiful Carpintarias de Sao Lazaro. Historically, Carpintarias de São Lázaro formed part of the city's industrial district, but today it hosts cultural events.
Below are some shots of the amazing venue.
Here is the rooftop where the conference will host a bar and chill-out area.
Which is accessed via a spiral staircase. Below is a beautiful open space where main stage talks will be held:

There are also a number of breakout rooms where workshops will take place (with a view of course):
We are super excited to show you what the community has been working on and share where NEAR is heading to next. We hope to see you there!
---
NEAR Foundation
September 26, 2023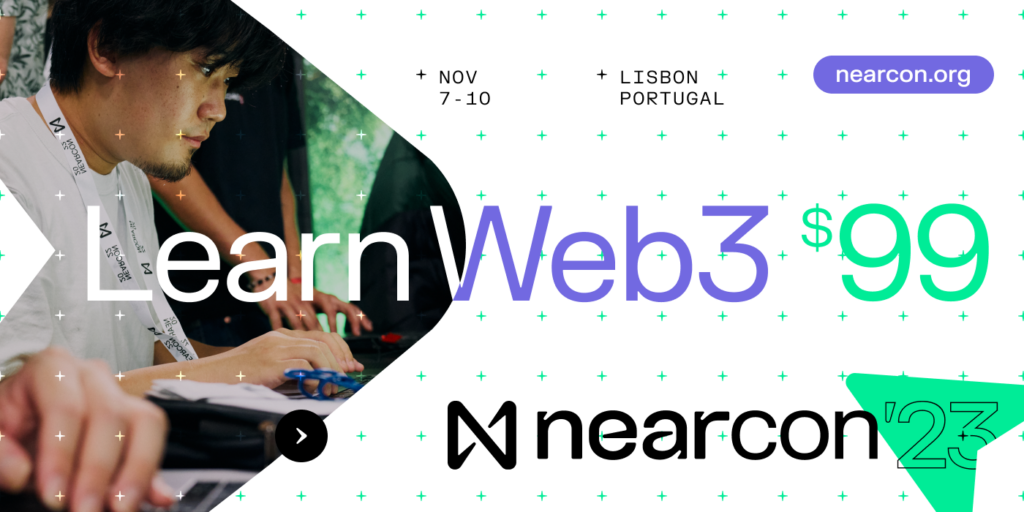 NEAR Foundation
September 22, 2023