<- Back to all posts
MetaBUIDL: Build the Metaverse at NEAR Hackathon with $1M in Prizes
We are excited to announce the first in a series of NEAR MetaBUIDL hackathons with $1M in prizes until the end of the year! While most activities at these hackathons will be online, in a novel mixed physical-virtual format several cities will be hosting hackers in-person. We're opening the floodgates to showcase what's possible in the NEARverse. Come hack with us and build the apps that will onboard the next billion users to Web3.
The first MetaBUIDL Hackathon runs from Aug 27 to Sep 12.
We're encouraging the next wave of BUILDers to choose NEAR because it's the only blockchain platform that is ready to support the mass adoption of dapps. The NEAR wallet offers a hassle-free experience for Web2 users on mobile or desktop. Fiat on/off ramps are available all over the world. NEAR developer tools work across familiar Web2 languages like Rust and TypeScript, along with common Web3 tools like Solidity and Substrate chains.
A series of three hackathons from August through the end of this year will provide endless possibilities to boost groundbreaking business ideas. By joining these epic events, participants will get access to countless community-driven innovations from across the NEAR ecosystem.
Hackathons
The NEAR MetaBUIDL hackathons will feature exciting themes focused on solving real-world problems when combined with the new reality of Metaverse and Blockchain. All developers are welcome to ideate and build on existing concepts or develop their own.
NEAR Foundation has committed up to $1M in prizes linked to specific tracks and bounties. The MetaBUIDL theme explores how web3 technology meshes with our work and play. All developers and ecosystem members building in one of these areas, or interested in exploring them with a team, are encouraged to apply.
Hack-Nodes
All NEAR Hackathons will be hybrid physical-virtual: Online for global accessibility with in-person meet-ups in select cities for a more social, traditional team-building experience. The NEAR Community team will spin up events––called Hack-Nodes––in a minimum of three cities per hackathon. These Hack-Node activations will include local presentations, judging, and live-streamed events.
Community members are welcome to spin up local Hack-Nodes in their areas. The details for creating local Hack-Nodes are open source. We encourage Guilds and community leaders to start Hack-Nodes wherever they are in the world to welcome friends and colleagues into the NEAR experience. NEAR will contribute funds to support local events and even dedicated prize pools to encourage participation. Due to continuing COVID-19 concerns, Hack-Nodes will be required to comply with local regulations and take appropriate safety precautions.
The MetaBUIDL Goal
Hackathons are essential to educate and excite novice and seasoned BUILDers alike about the possibilities of crypto and Web3 and we're excited to bring this series to the NEAR community. . Many of the biggest and best companies in the ecosystem began as hackathon projects, including 1inch, which is now the second-largest decentralized exchange by usage.
MetaBUIDL Hackathon winners who choose to pursue their projects beyond the hackathons will be eligible for grants and investment from NEAR ecosystem funds such as Open Web Collective, NEAR Foundation, NEAR Asia, and major VCs who will participate as judges.
Any participating team is also encouraged to explore funding opportunities and support beyond the hackathon, even if they don't win a bounty or prize category. For example, the NEAR Grants Program and Community Fund, which is run by a series of DAOs, offer support and funding to turn hacks into real products.
The time for mass crypto adoption is here and it will happen on NEAR. Whether you are a seasoned Web3 engineer, an experienced developer exploring crypto, or a novice excited to learn what's possible, there is a place for you in the NEAR ecosystem. Apply to participate in the MetaBUIDL Hackathon series by August 27th!
---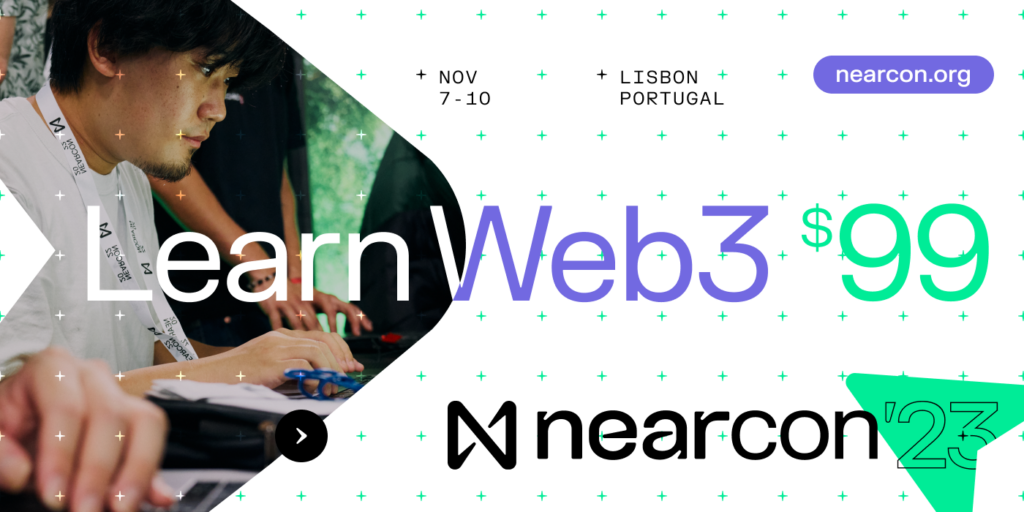 NEAR Foundation
September 22, 2023
NEAR Foundation
September 22, 2023