<- Back to all posts
NEAR announces a hackathon at Ready Layer One
Developers
April 30, 2020
Following Ready Layer One, the most anticipated upcoming conference in the blockchain space with speakers from Ethereum Foundation, NEAR, Polkadot and other layer one protocols, NEAR will be hosting a one week long hackathon with a $7500 prize pool.
The last day of the conference will include multiple workshops that will help you to ramp up and get in shape to win. The hackathon is also a great opportunity to put the newly-learned skills to test.
Participation in the hackathon doesn't require a ticket to Ready Layer One and is open to everybody. You can participate both solo and as part of a team.
Register to the hackathon early here!
The hackathon will be hosted on Gitcoin, with multiple challenges that include:
Best financial hack
At least in the United States, the economy has taken a turn for the worst. Many people are worried about the lasting economic impacts of this disruption across the globe. In the midst of this, bank branches are closed, so getting cash and/or depositing money is much more difficult.
We want the participants to come up with a product that adds a creative solution to local problems regarding the exchange or management of currency.
Best social interaction hack
"Social Distancing" is the phrase uttered by lonely wanderers on empty streets, but that doesn't mean we need to sacrifice our social lives! This prize will go to the team or person with the best social hack.
Specifically, we want participants to build a product that provides a way for people to interact with each other in a meaningful way virtually, solving the social interaction challenge experienced due to the ongoing lockdowns.
Best accessibility hack
We want to see hacks for people that aren't as mobile or can't leave their homes, but still deserve the same access to activities, resources, and food.
We want the participants to build a product simple enough to be used by elderly people (by themselves or through an intermediary/relative) and solves a problem specific to someone who can't leave their home easily, either in general or due to the ongoing outbreak.
Best global hack
This challenge is to make the most broadly applicable solution to any problem that affects a large percentage of the population today. The app that solves the biggest problem for the most number of people wins.
Best Ethereum Interoperability hack
NEAR maintains an Ethereum bridge and has partnered with Summa to add EVM support to its runtime. To win this challenge, you need to come up with the best hack that leverages the bridge, the EVM support, or both.
Best student hack
Are you a junior dev but still want to participate? This one is especially for you. We want to see the best and brightest minds who have a lot more to learn give their take on the problem as well.
Requirements
You are currently enrolled in university, school of some sort or in a similar position.
The application is thoughtfully designed and its use case is well developed
Rather than technical know-how, we are looking for supporting research, design of the application, and an MVP.
Win by integrating with companies that build on NEAR today!
A gaming marketplace (Stardust) and a prediction market company (Flux) will each be hosting a challenge during the hackathon to build the best integration with their platforms.
Register today!
The hackathon will be hosted here, register early to get notifications and make sure you don't miss it!
---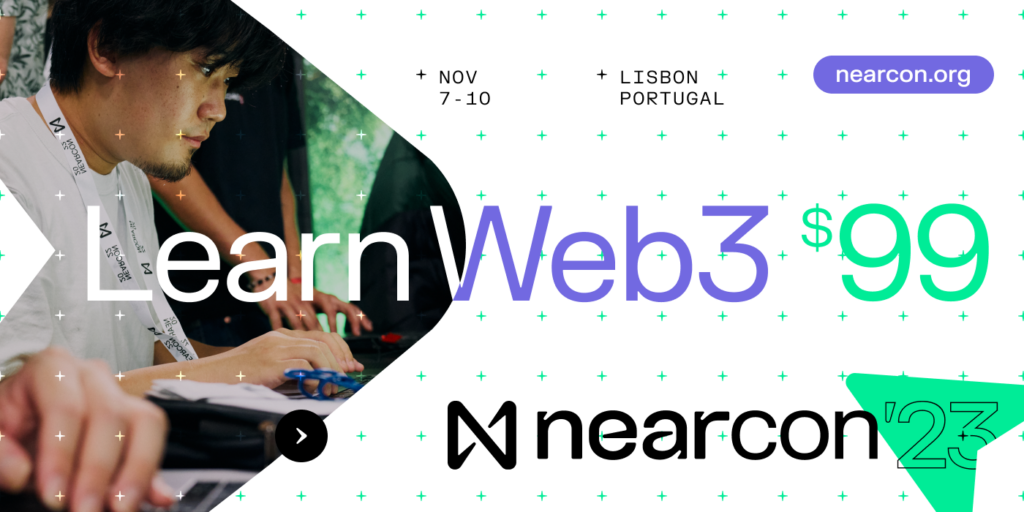 NEAR Foundation
September 22, 2023
NEAR Foundation
September 22, 2023